Sanitary pipe and tube material selection guide
Appropriate material selection is crucial for process piping systems to perform as designed. In this guide, we'll discuss: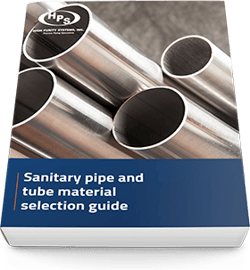 • Applications for 300-series stainless steel pipe formulas, the most popular across industrial piping systems.
• AL-6XN, a super-austenitic formula designed for service in hotter, more corrosive environments.
• Nickel-based superalloy formulas like Hastelloy or Inconel, which are ideal in the most severe industrial environments.
You can download the eBook by submitting the form on this page.